Film Schedule: Wednesday, Sept 20th 2017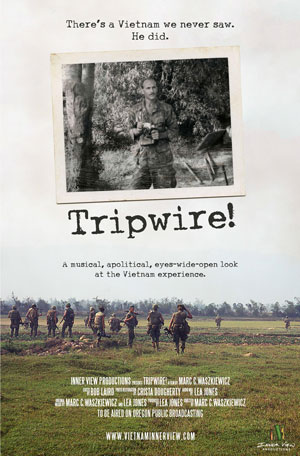 5:00 PM - Wednesday, Sept 20th 2017
Vietnam: An Inner View
USA / PG13
Dir: Marc C Waszkiewicz
Vietnam: An Inner View is a music-based documentary providing an apolitical, uniquely accessible, compassionate look at a small group of young Marines as they serve their tours of duty in Vietnam circa 1968. The film is populated by the thousands of photographs taken by director/producer Marc C. Waszkiewicz during his three combat tours.
PBS-produced interviews with Marc's brothers-in-arms, offer a dazzling range of insights about common experiences: the harrowing, the heartbreaking, & even the simply hilarious.
Through this film, the audience comes to know, appreciate, and empathize with these very different individuals (all of whom made it home alive).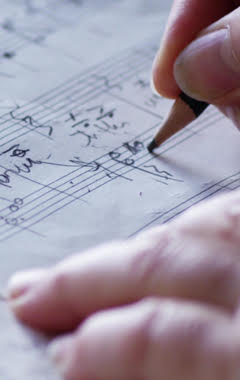 6:00 PM - Wednesday, Sept 20th 2017
The Story of Shadow and Light: Giving Voice to an Alzheimer's Journey
USA / PG
Dir: Ryan Welch
For nearly 18 months, AO Films was able to follow Diane Retallack and Joan Szymko as they collaborated on an incredible project to tell the story of Alzheimer's through music. The culmination of this journey took place during two live performances of the orchestrated 16-movement musical piece performed by the Eugene Concert Choir of held in Eugene, Oregon.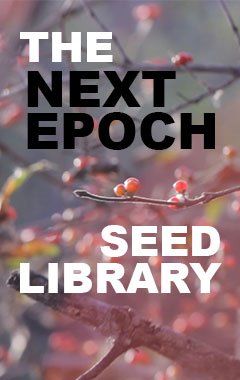 6:45 PM - Wednesday, Sept 20th 2017
The Next Epoch Seed Library
USA / G
Dir: Candace Thompson
SHORTS PROGRAM 20A
Ellie Irons and Anne Percoco are artists who love weeds. They spend their days scouring the urban wilds for the plants that many of us overlook altogether; plants with fascinating histories, plants with long forgotten culinary or medicinal uses, and plants that thanklessly contribute to our heavily altered ecosystems.
The NextEpoch Seed Library, is their new project that re-imagines the traditional seed bank for the oncoming Anthropocene. Rather than gathering and preserving agricultural heritage from the pre-Monsanto era, they focus on those weedy species most likely to survive and thrive in a landscape dominated by human excess and man-made climate change.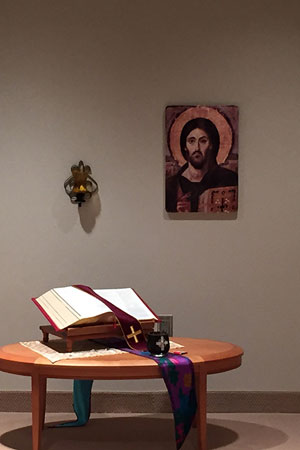 6:45 PM - Wednesday, Sept 20th 2017
Mercy
USA/ PG
Dir: Marilyn Freeman
SHORTS PROGRAM 20A
A road trip leads American filmmaker Marilyn Freeman to the origins of racism in this meditative documentary essay about the religious roots of white supremacy.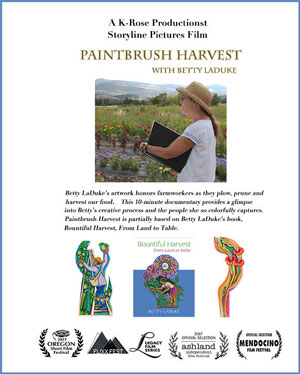 6:45 PM - Wednesday, Sept 20th 2017
Paintbrush Harvest
USA/ G
Dir: Katherine Roselli
SHORTS PROGRAM 20A
Paintbrush Harvest focuses on internationally known Ashland Oregon artist Betty LaDuke. Betty's art has long been an outlet for her causes and conscience. Her recent work celebrates Oregon field workers as they plant and harvest our food and flowers. This short documentary provides a glimpse into Betty's lively personality, her artistic process and her commitment to field workers. The vibrant wooden panels she creates grace public places from shops and universities to airports - reminding viewers of the timeless, universal process of food production.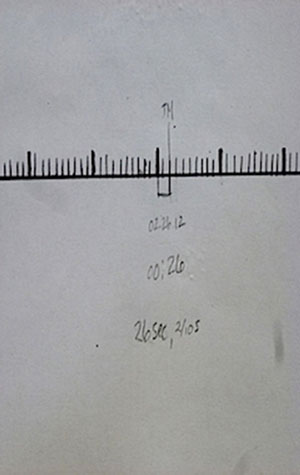 6:45 PM - Wednesday, Sept 20th 2017
WHITE NOISE
USA/ PG
Dir: Kathleen Caprario
SHORTS PROGRAM 20A
Low-level static metaphorically represents the status quo assumed by many who feel themselves insulated from the reality of racism. Symbolic silences commemorating recent racially motivated and institutional killings invite the viewer to consider their response to the complex cultural dynamics of race in America.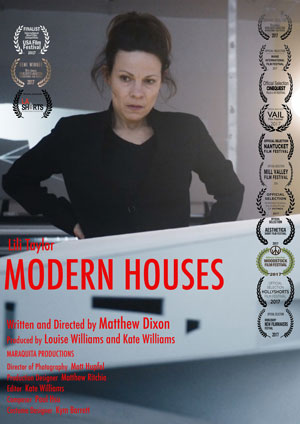 7:15 PM - Wednesday, Sept 20th 2017
Modern Houses
USA/ PG13
Dir: Matthew Dixon
Starring: Lili Taylor
SHORTS PROGRAM 20B
Modern Houses is a dramatic film starring Lili Taylor as Max Lin, once architecture's celebrated young star, creator of stunning designs that challenged the conventional limits of buildings as art. Two years ago, after cracking under the weight of brilliance and expectation, she's back. Having locked herself away for 72 hours, working on the model of what has to be the greatest work of her career. She steps back for just a last look, and then from inside her creation, she hears the whisper every artist fears.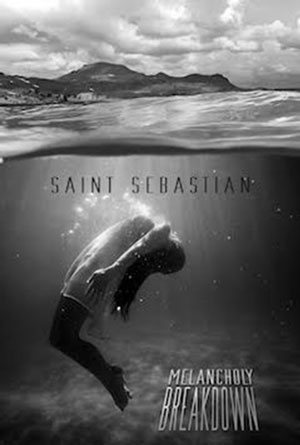 7:15 PM - Wednesday, Sept 20th 2017
Down (Don't let the bastards grind you down)
USA/ PG
Dir: Sean Marc Nipper & Greg Goebelt
Starring: Mig Windows & Aleah Zimmer
SHORTS PROGRAM 20B
The music video for the song "Down" from Saint Sebastian is a romance filled with passion, envy, betrayal, revenge. Two Viking women lovers, who can't bridge the gap that her parents have created. The storyteller, acts as the "go between" traveling across time periods and from the story to the bands performance. The warlord princes is punished because of the jealousy of the Viking Queen, who has decided that if she can't have happiness and love no one will.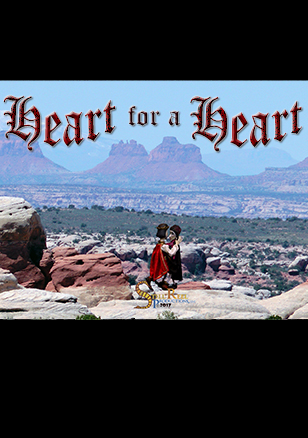 7:15 PM - Wednesday, Sept 20th 2017
Heart for a Heart
USA/ G
Dir: Denise Trochei & Michael Snouffer
SHORTS PROGRAM 20B
An enchanting tale about the gifts of love that unfolds among stunning, ancient landscapes, accompanied by an expressive musical voice for a unique collection of archetypal characters. The nascent love between a Prince and Maiden awakens elemental Earth Guardians but also stirs the jealous heart of a Dark Wizard. In an effort to destroy what he cannot possess, the Dark Wizard transforms the oasis into an inferno of liquid fire, orchestrating a struggle for survival.
All turns on a simple act of kindness.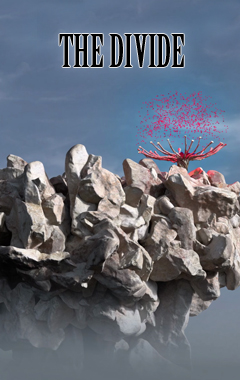 7:15 PM - Wednesday, Sept 20th 2017
The Divide
USA/ PG
Dir: Jason Moon
SHORTS PROGRAM 20B
On a desolate, ravaged planet, a weary survivor discovers the key to salvation: a rare and exotic tree producing vibrant, limitless fruit. But when another survivor makes the same discovery, the two are forced to either share the bounty or compete for supremacy. Will they bridge the divide that has devastated their species, or will greed and violence consume them, along with any hope for their future?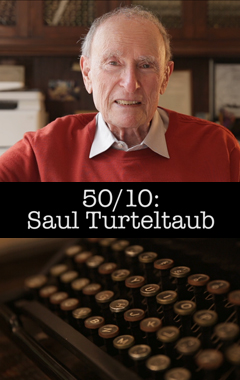 8:15 PM - Wednesday, Sept 20th 2017
50/10: Saul Turteltaub
USA/ PG
Dir: Daniel Smith
SHORTS PROGRAM 20C
Saul Turteltaub has been writing comedy and producing shows for television for 50 years. He worked with Shari Lewis, wrote for That Was the Week That Was (a show which pioneered news satire), as well as for Candid Camera. He produced (and wrote for) the television shows That Girl, The Carol Burnett Show, and Sanford and Son.
In the documentary film "50/10", Saul talks about his inspirations, how he broke into the world of television comedy, and offers his opinions on comedy writing.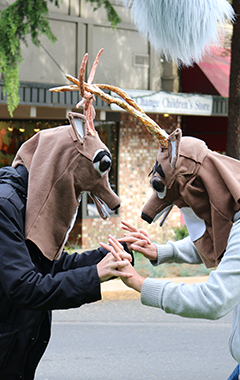 8:15 PM - Wednesday, Sept 20th 2017
The Deer Whisperer
USA/ PG
Dir: Howard Schreiber
SHORTS PROGRAM 20C
Underneath the beautiful surface of a an idyllic town lurks a sinister problem…deer.
The town is overrun. Deer walk through the streets, stopping traffic, and eating people's gardens. Then during a heated city council meeting, a man walks in calling himself "The Deer Whisperer". The city to hires The Whisperer to teach everyone to live in harmony with deer.
Soon it becomes difficult to tell the townspeople from the deer.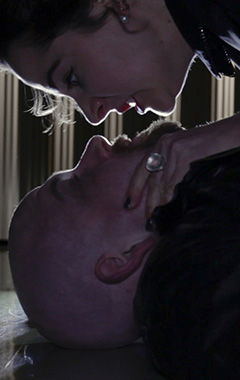 8:15 PM - Wednesday, Sept 20th 2017
How to Make Money on Youtube
USA/ PG
Dir: Rick Gates
SHORTS PROGRAM 20C
This dark comedy reveals the exploits of two brothers who finish shooting a zombie / vampire film called 'Zompire'. Upon reviewing the footage they discover a dead body in the background. Looking closer they determine it's a woman. Rushing back to the location they find no body, but they do find a woman's shoe.
This leads them deeper into a world of scary characters and unusual twists.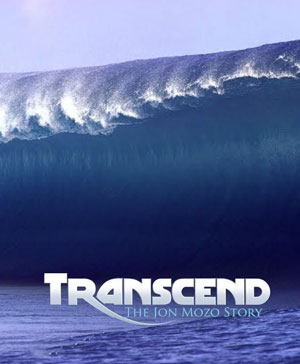 9:30 PM - Wednesday, Sept 20th 2017
Transcend: The Jon Mozo Story
USA / PG-13
Dir: Devin Graham
At 33 years old, Jon Mozo was on top of the world as a renowned surf photographer in Hawaii, this documentary is his story.
This film tells the journey of a young man who constantly confronted dangerous surf and survived a near fatal shark attack, yet continued to face his fears and live passionately. In an instant his love affair with the ocean resulted in his last breath, he died doing what he loved.
His family found a hidden note that read, "The ocean has given me so much; one day it will take and I will give".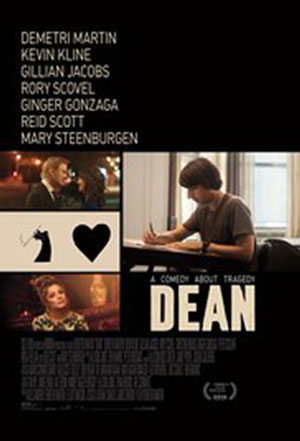 9:45 PM - Wednesday, Sept 20th 2017
Dean
USA / PG13
Writer/Dir: Demetri Martin
Starring: Demetri Martin, Kevin Kline, Gillian Jacobs
A comedy about loss, grief, and the redemptive power of love. Dean is a NY illustrator who falls hard for an LA woman while trying to prevent his father from selling the family home in the wake of his mother's death.