Film Schedule: Sunday, Sept 24th 2017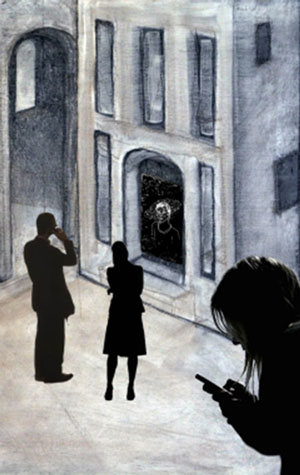 6:00 PM - Sunday, Sept 24th 2017
Modern Life
USA / G
Dir: Lee Barber
PROGRAM 24A
Book-ended by the ever-present cell phone, 'Modern Life' is a hand drawn old school animation response to the overwhelming stimuli converging from all sides - the endless blooming always humming irresistible variations of desire that target our hearts.
It's a reminder to step back once in a while and find some distance… like we did that one time.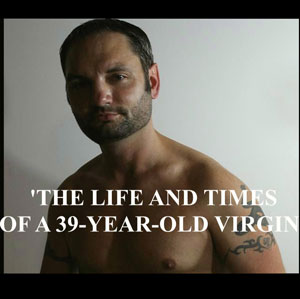 6:00 PM - Sunday, Sept 24th 2017
THE LIFE AND TIMES OF A 39-YEAR-OLD VIRGIN!
USA / PG13
Dir: Timothy J. Hellman
Starring, written, produced, edited, filmed and directed by Timothy Hellman and co-starring Ed Melvin, Thomas Hellman, Trevor Scandalios, Jon Musch and Darin Lones.
COMEDY PROGRAM 24A
A film about the daily life and times of a 39-year-old virgin; detailing his thoughts (and life theories) about relationships, sex, Facebook, performance art, film, celebrities and more. The movie is inspired by the actual drunk Facebook posts (some are taken word for word), from writer/director Timothy James Hellman.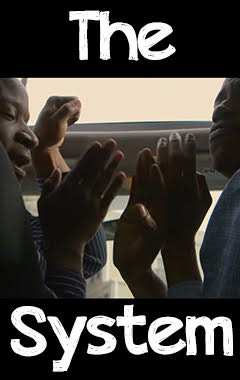 6:00 PM - Sunday, Sept 24th 2017
The System
USA / PG13
Dir: Kerel Taylor
COMEDY PROGRAM 24A
Two off-the-wall best friends, who work together as child protective service workers for the state, receive a routine assessment from their supervisor regarding neighbors concerned about hearing screaming. After going to the family's home and initiating their investigation, they discover that the concern isn't about the parents, but for the parents, since their 12 year old little girl runs ...an underground sweatshop?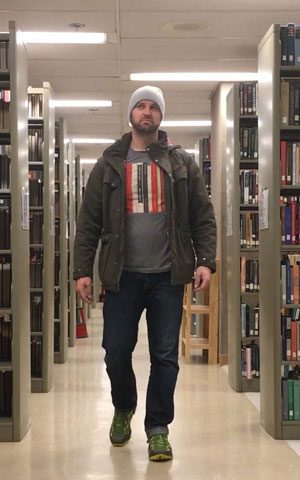 6:00 PM - Sunday, Sept 24th 2017
Noisy Library
USA / R
Dir: Rollyn Stafford
COMEDY PROGRAM 24A
A man finds himself in a library without knowing how he arrived. Why is he there? What is his purpose? He doesn't like books!
There must be a reason why he is there. As he searches around the library, he comes across many different kinds of characters, all of whom he dismisses when his mind wonders to the next random thought in this comedy film.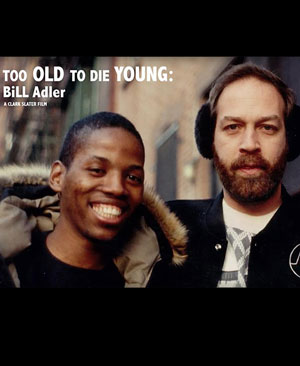 7:00 PM - Sunday, Sept 24th 2017
Too OLD to die YOUNG
USA / PG
Dir: Clark Slater
DOCUMENTARY PROGRAM 24B
A short documentary about a well-known behind-the-scenes player in hip-hop, who recently sold an extensive collection of hip-hop-oriented photos to the Smithsonian's National Museum of African American History and Culture.
He may be old but he's just getting started.
Directed by Clark Slater, the film takes us on a day with Bill Adler; hunting to save 'various shiny objects from the scrapheap of history,' and exploring the one hobby that unites all his passions; collecting.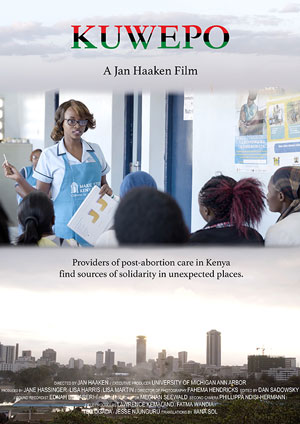 7:00 PM - Sunday, Sept 24th 2017
KUWEPO
USA / G
Dir: Jan Haaken
DOCUMENTARY PROGRAM 24B
This documentary follows the daily lives of doctors, nurses and medical assistants in Kenya as they work within the liberalized constitution to provide post-abortion care and other reproductive health services for women.
While providers have more legal room to care for women than in the past, reforms in the law continue to put women at risk for medical problems and death from unsafe abortions. Their stories reveal how the larger medical community depends on these providers, even as the work involves navigating tense cultural issues and gray areas of the law.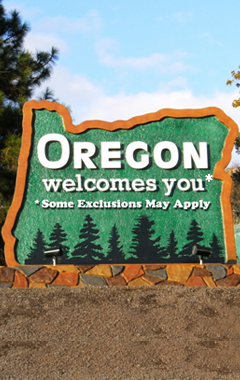 7:00 PM - Sunday, Sept 24th 2017
The Separation Myth
USA / PG
Dir: Nisha Burton
DOCUMENTARY PROGRAM 24B
The Separation Myth examines the history of exclusion in Oregon. It tracks how in the constitution and inception of Oregon, ideas and laws were set in place to keep people of color from settling in here. This history is little known and often times people think it is just a coincidence that Oregon's population is largely white.
Originally founded as a "white utopia" we examine how this affects people of color to this day and what can be done to bring healing to this legacy of separation.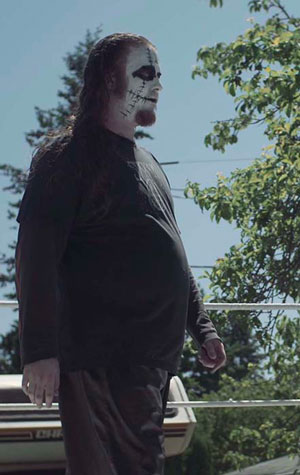 7:00 PM - Sunday, Sept 24th 2017
Hardcore Wrestling Alliance
USA / PG
Dir: Dorian Warneck
DOCUMENTARY PROGRAM 24B
The Hardcore Wrestling Alliance has been running for over 10 years in a deep southeast Portland neighborhood. This documentary short takes a look behind the curtain at the motivations and importance of these shows to the wrestlers who put them on.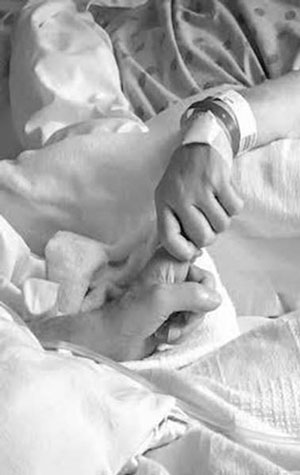 7:00 PM - Sunday, Sept 24th 2017
The Stolen Goodbye
USA / PG
Dir: Allie Raye
DOCUMENTARY PROGRAM 24B
This documentary film chronicles the last few months of Stanley Talmud's life.
His work at the NSA required a strong brain and good memory, but, shortly after retirement, he showed signs of Dementia. In 2016, Stanley suffered a severe brain trauma from a fall. Almost simultaneously, Paula, his wife of 42 years, suffered an infection which put her in ICU isolation, in the same hospital. They hadn't touched in a month. The nurses took Stanley to her room so they could have one last moment together. He is a true testament that even though dementia takes your memory, sometimes it doesn't affect love.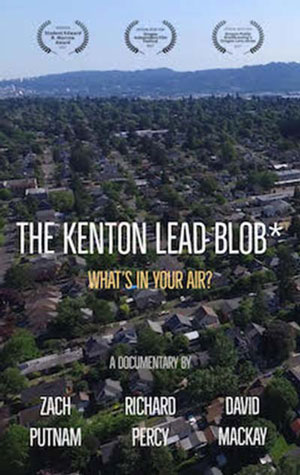 7:00 PM - Sunday, Sept 24th 2017
The Kenton Lead Blob*
USA / G
Dir: Zach Putnam & Richard Percy
DOCUMENTARY PROGRAM 24B
This documentary follows Zach, who saw a news article that suggested he was living in a hotspot of lead pollution, and spurred him to action. Connecting with his neighbors through social media, a community-led investigation began, with hopes of getting to the bottom of any causes and health risks that could be affecting them and their families. The surprising answers they found only raised more questions.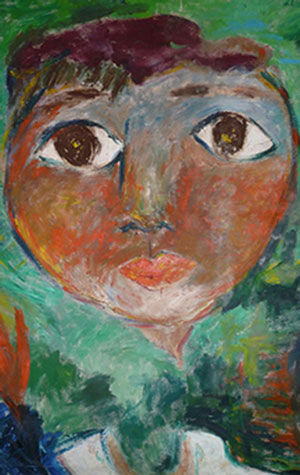 7:00 PM - Sunday, Sept 24th 2017
I Paint, I Protest: Mary Perry Stone
USA / PG
Dir: Ramie Streng
DOCUMENTARY PROGRAM 24B
'Why don't you just paint pretty pictures?' a woman once asked the artist Mary PerryStone.
But Mary felt she could not stand by without protesting the events of her times. This film focuses on Mary's protest work during the Sixties and Seventies. At that time,Mary lived on what later became George Lucas's Skywalker Ranch in northern California. In an old bunkhouse, she painted murals and paintings that reflected her reactions to the civil rights struggles and the Vietnam war. This documentary film follows her adventure and her art.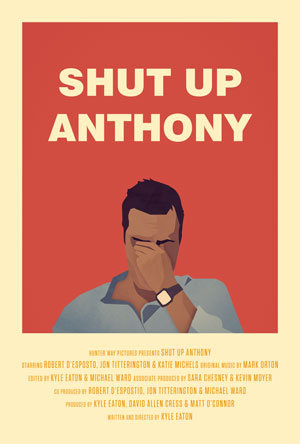 8:30 PM - Sunday, Sept 24th 2017
Shut Up Anthony
USA / R
Dir: Kyle Eaton
Anthony talks too much. A neurotic creative grinding out a living at an ad firm, he loses his girlfriend, job, and dignity over the course of a few days.
With nothing else to do, Anthony flees to his family's timeshare. There he encounters Tim, an estranged family friend who happens to also be an alcoholic theology professor. The two are forced to share the space as they clash over relationships, religion, vodka, and coaster etiquette.
Shut Up Anthony is a film about relationships, family dynamics, wrestling with religion, sobriety, and even survivor's guilt. But you know... it's also a comedy.