Film Schedule: Sunday, Sept 23rd 2018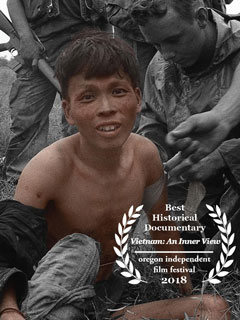 5:00 PM - Sunday, Sept 23rd 2018
Vietnam: An Inner View
USA / PG
Dir: Marc C. Waszkiewicz
Vietnam: An Inner View provides an apolitical, eyes-wide-open look at life in country circa 1968.
Built on all-original photographs, an original soundtrack, and interviews, this unique, "healing" film follows one Marine and six of his brothers-in-arms through three combat tours, providing a compassionate, meticulously-detailed, often amusing, and very musical look at a diverse group of young men counting their days--and then looking back on their lives--in country
Soundtrack CDs from the film to be given away at the screening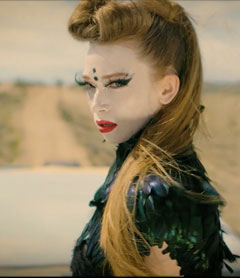 6:30 PM - Sunday, Sept 23rd 2018
Sweet Surrender
USA / G
Dir: Bonnie Foster
SHORTS PROGRAM 23A
A surreal, gender-bending feast for the senses, where a boy journeys into the desert to discover his true self...while a carnivalesque ghost from the future tells all. 
Music Video for the debut album of breakout British band 'The Sirens of Titan'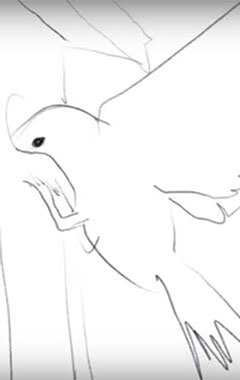 6:30 PM - Sunday, Sept 23rd 2018
What I Can Tell You
USA / PG
Dir: Perrin Kerns
SHORTS PROGRAM 23A
This film powerful film is short and roughly animated personal narrative about a miscarriage.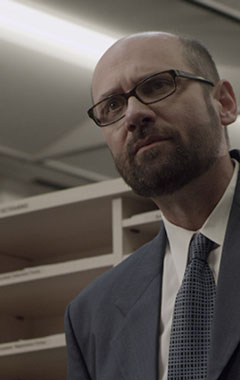 6:30 PM - Sunday, Sept 23rd 2018
The Listener
USA / PG-13
Dir: Justin Wood
SHORTS PROGRAM 23A
In this dramatic film, a committed, principled member of the security police diligently monitors his latest subject, …his new boss's girlfriend. The intimacy of observing her leads him to better understand the difficult nature of his job, and ultimately forces him into conflict with his rival (and his own conscience).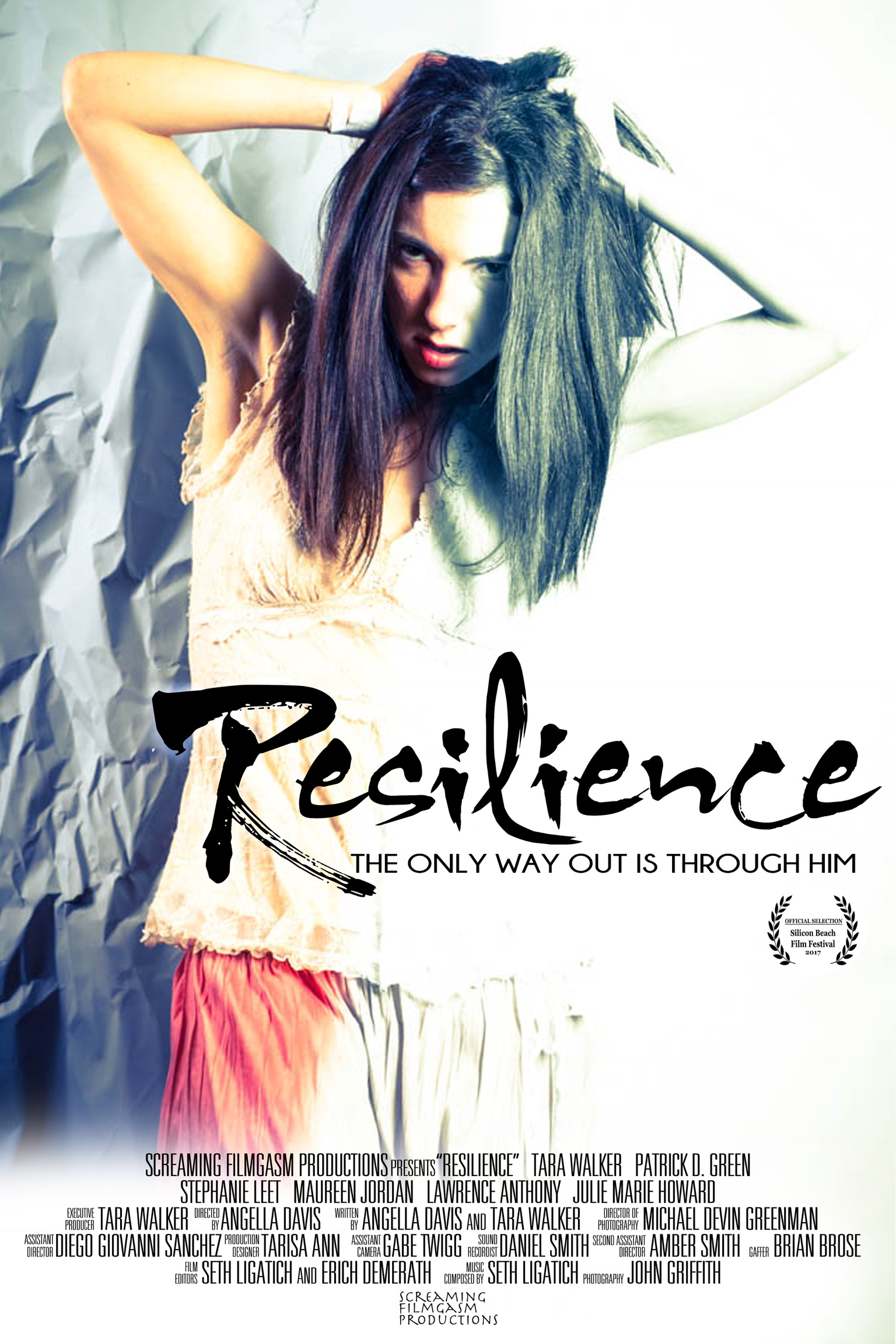 6:30 PM - ?php echo $date ?>
Resilience
USA / R
Dir: Angella Davis
SHORTS PROGRAM 23A
They created a world where nothing mattered but their explorations….
Siegfried Morton a psychologist at Whitemore Psychiatric Facility meets his new patient, a provocative, yet vulnerable woman in sex-addict recovery, recently hospitalized for attempted suicide.
Sexually fixated and intrigued by the woman, the oppressed Siegfried transfers his "resiliency factors" studies from rats onto a much more tantalizing subject. How much can a person take of his cruel and unethical "experiments" until she breaks?
Or perhaps it is Siegfried who did not anticipate his own vulnerability in this process...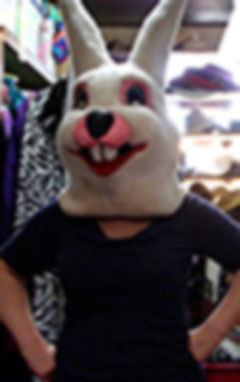 7:30 PM - Sunday, Sept 23rd 2018
Everything's More Fun in Costume  
USA / PG-13
Dir: Megan Wilde
SHORTS PROGRAM 23B - Documentaries
A documentary featuring Sally Newman and Pam Monette.
Helen's Pacific Costumers has dressed up Portland's Easter bunnies, Santa Clauses, pirates and gangsters for more than 127 years. Schools and community theaters depend on the woman-owned business for keeping big dreams aloft on tiny budgets. But the shop has struggled in a changing city and industry.
Swinging from boisterously funny to tearfully poignant, this film celebrates the under-appreciated art of costuming, while eulogizing all that's lost when a mom-and-pop shop dies.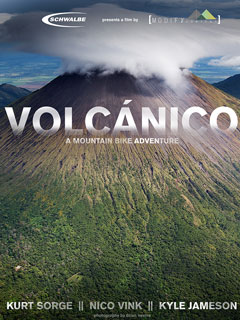 7:30 PM - Sunday, Sept 23rd 2018
Volcanico
Nicaragua / PG-13
Dir: Paul Williams & Luke Seile
SHORTS PROGRAM 23B - Documentaries
Professional Mountain Bikers Kurt Sorge, Nico Vink, and Kyle Jameson travel to Nicaragua to ride explore and ride active volcanoes in this sports documentary.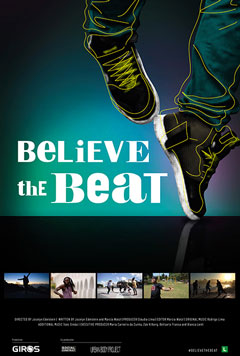 8:15 PM - Sunday, Sept 23rd 2018
Believe The Beat
Brazil / PG
Dir: Jocelyn Edelstein
"Believe the Beat" is a tender rites of passage tale that follows the artistic evolution of a crew of Brazilian street dancers as they take their dance from city park to global stage.
This premiere, feature length documentary, celebrates the potent language of dance, friendship and perseverance.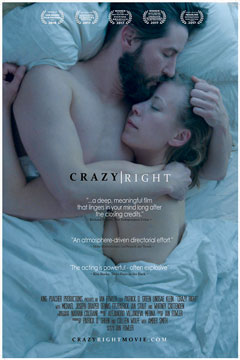 9:15 PM - Sunday, Sept 23rd 2018
Crazy Right
USA / R
Dir: Ian S. Fowler
After the traumatic loss of his wife, a man attempts to recover the details of the demise of their relationship amidst his alcoholism and stress induced agoraphobia.
A Walkman and a stash of old cassettes may hold clues to what actually occurred... or, he may simply be losing his mind in this dramatic and psychological feature film thriller premiere.