Film Schedule: Friday, Sept 21st 2018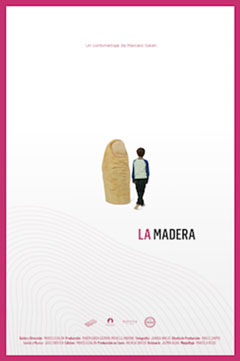 5:00 PM - Friday, Sept 21st 2018
La Madera
Mexico / PG
Dir: Marcelo Galán Gutiérrez
SHORTS PROGRAM 21A - Experimental Shorts
A sensitive boy comes across a severed thumb, he decides to hide it and keep it a secret, nevertheless the essence of his daily activities start appearing before him.
La Madera is a silent film about growing up in a strange world. A film that breaks free from narrative and spotlights the many other elements of cinema. This film will make you feel like a child again.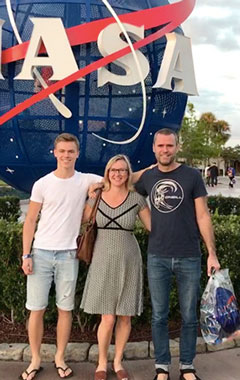 5:00 PM - Friday, Sept 21st 2018
Eyes On The Road
Sweden / PG
Dir: Anders Ottosson
SHORTS PROGRAM 21A - Experimental Shorts
This experimental road movie is an ambiguous word game and playful experiment with limited categories and narrative.
The film Eyes on the Road follows a family on a road trip in Georgia and Florida. Mercilessly edited, Eyes on the Road presents a selection of the in-between stories and forgettable moments in time, the moments which shape the memories that stay with us.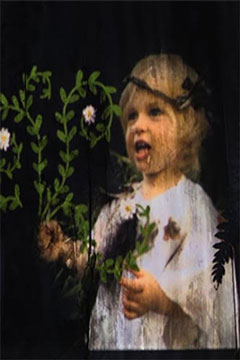 5:00 PM - Friday, Sept 21st 2018
Werifesteria
USA / G
Dir: Jennifer Hardacker
SHORTS PROGRAM 21A - Experimental Shorts
Werifesteria is likely a made up word, but has been defined as the impulse to wander the forest longingly in search of magic and mystery. The experimental film Werifesteria reminds us of the forest's enchantment and of our responsibility to care for it.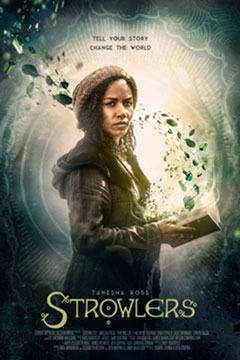 5:30 PM - Friday, Sept 21st 2018
Strowlers
USA / PG
Dir: Ben Dobyns & L. Gabriel Gonda
In a world where magic is real and regulated by the government, everyone with talent must either register or run. Two women are caught on opposite sides of the conflict.
Part-time librarian Whit (Tanesha Ross) just wants to tell stories and enjoy a quiet life with her girlfriend Amanda (Trin Miller). But when her favorite fairy tale comes to life during a reading at the library—summoning government forces intent on repressing all non-sanctioned magic—she is thrust into a world where underground magic users fight for their right to exist, where children with powers are torn from their families, and where her girlfriend's research threatens to throw the entire system into chaos. Now, she must choose between loyalty to her partner and protecting a young girl who can't control her newfound magic.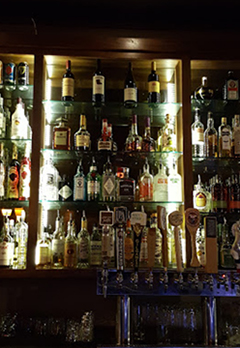 6:00 PM - 2:00 AM - Friday, Sept 21st 2018
Portland Filmmaker Lounge
The offical meet-up and reception venue for OIFF/PORTLAND is the Night Light Lounge.
Open from 2pm till last call this Friday (and from 10am till last call on weekends).
This Southeast Clinton neighborhood favorite has cocktails, and a variety of entrees made from high quality, conscientiously sourced ingredients prepared with care & attention ...all at surprisingly low prices.
With sidewalk seating, an all-season patio for sunny days, and a legendary brunch..this is the place to be (when not watching movies)!
Stop by our offical festival hang out during all of our Portland days & don't forget about tomorrow's big 8pm-11pm meet and greet reception held here...a perfect place to go after the Award Ceremony!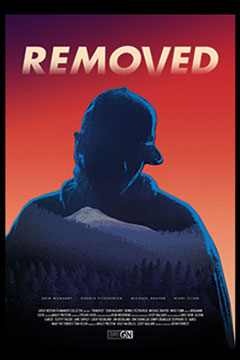 6:30 PM - Friday, Sept 21st 2018
Removed
USA / R
Dir: Kevin Forrest
Lori and Christopher, want to get away from all of the hustle and bustle of the city and into the wilderness. But during the couples' first night, survivalist brothers abruptly and violently shatter Lori and Christopher's dream. by kidnapping Christopher, and leaving Lori lost in the forest.
Her glimmer of hope quickly fades when she finds herself trapped in a cabin, alongside her husband, and awaiting execution in this psychological feature thriller.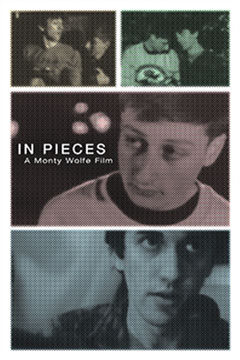 7:45 PM - Friday, Sept 21st 2018
In Pieces
USA / PG-13
Dir: Monty Wolfe
SHORTS PROGRAM 21B - Comedy Shorts
A lighthearted film about love, friendship, and the way we see each moment from our own perspective.  
After confessing his love via text, adorkable Max waits impatiently for a text back from his charismatic friend Rex. Later during a party, Rex confesses that he also has a crush on Max while telling the story of how it went down the night before during a farcical adventure at the park in this LGBT Queer Rom-Com comedy.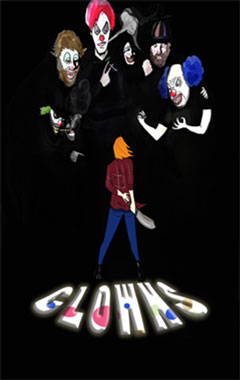 7:45 PM - Friday, Sept 21st 2018
Clowns
USA / R
Dir: Matthew Hickney
SHORTS PROGRAM 21B - Comedy Shorts
Supernatural, mischievous and horny jesters terrorize the wrong woman after she endures a failed swipe-app date in this post-modern, ultra-independent, genre-defying, film-noir.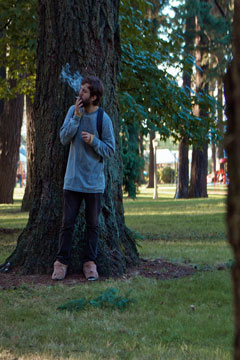 7:45 PM - Friday, Sept 21st 2018
Propaganja
USA / PG-13
Dir: Patrick Servais & Paul Pedreira
SHORTS PROGRAM 21B - Comedy Shorts
Propaganja is a modern day Reefer Madness satire. Two best friends who open a dispensary and what it does to the community around them. These friends soon recognize that running their dispensary will take more than they bargained for. 
Showcasing the reality of maintaining a cannabis shop conjoined with the surreal atmosphere and absurd interactions that marijuana yields between the shop owners, customers, and thecommunity around them.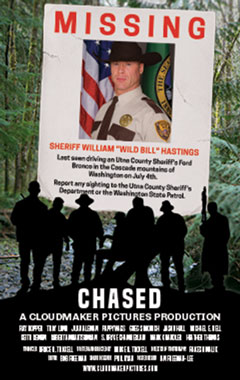 8:30 PM - Friday, Sept 21st 2018
Chased
USA / PG
Dir: Bruce R. Troxell
Sheriff "Wild Bill" Hastings is patrolling the rural Washington mountains when he comes across a moonshine operation.  Cut off from his vehicle and out of radio range he embarks on a trek through the forests and hills in an effort to escape.  The moonshiners stumble and bumble after him. 
Will the Sheriff reach freedom or be caught by his pursuers in this feature drama?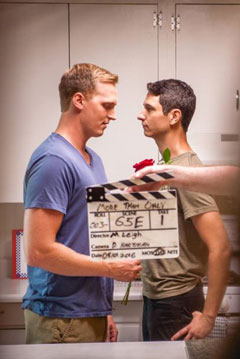 10:00 PM - Friday, Sept 21st 2018
More Than Only
USA / PG-13
Dir: Michelle Leigh
More Than Only' is the story of Justin Johnson, an openly gay man around his accepting college friends. 
Justin wants to find his place in this world and someone to share it with. 
His reckless tendencies, however, keep him from achieving those goals. 
After meeting the very goal driven and level headed Michael Garner, Justin resolves to do whatever it takes to win Michael's heart. 
Justin's antics, however, are not impressive and Michael states he is willing to give Justin a chance and a first date…if he can complete three impossible tasks first in the LGBT feature-length comedy.