Film Schedule: Saturday, Sept 23rd 2017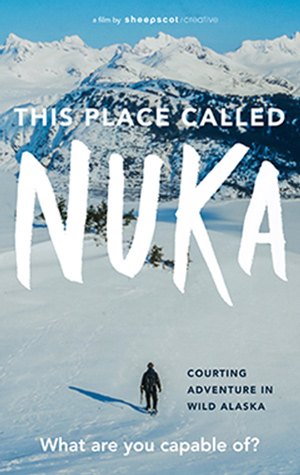 4:00 PM - Saturday, Sept 23rd 2017
This Place Called Nuka: Courting Adventure in Wild Alaska
USA / PG
Dir: Dave Weich
PROGRAM 23A
Jeff and Angela wanted to have a camping trip that never ended, and to see if they could live off the land. So they dropped out of college to attend the "school of life." They hired a boat captain to ferry them—along with kayaks, snowboards and 30,000 pounds of building materials—to a patch of spectacular wilderness tucked between a glacier and the Gulf of Alaska, seventy miles from the nearest outpost.
The Environmental Documentary "This Place Called Nuka: Courting Adventure in Wild Alaska" brings their story to life.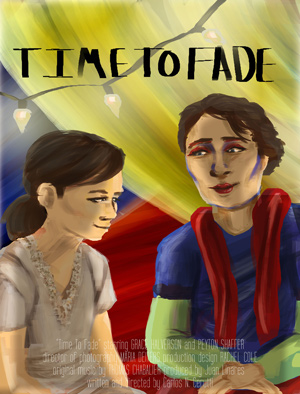 4:00 PM - Saturday, Sept 23rd 2017
Time To Fade
USA / PG
Dir: Carlos N. Cerutti
PROGRAM 23A
"Time To Fade" is a fantasy short film about an imaginary friend, trying to say goodbye to the kid that she takes care of, …in the last night that they will ever see each other.
The film explores a small moment of realization between a kid turning 11 and a "grown up" trying to bring up bad news, and informed by the ideas of being afraid of change and new times to come.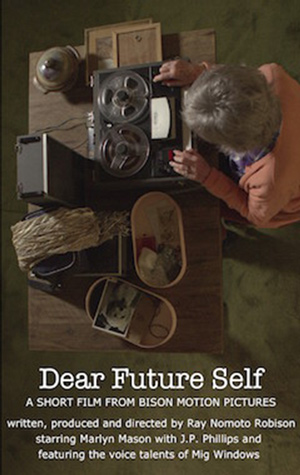 4:00 PM - Saturday, Sept 23rd 2017
Dear Future Self
USA / PG
Dir: Ray Nomoto Robison
PROGRAM 23A
In this dramatic film, a message from the past brings discovery of the present.
A woman finds a time capsule which contains a recording she made over 50 years earlier. She finds reminders of who she was back then and in a symbolic gesture, she records a message to her past.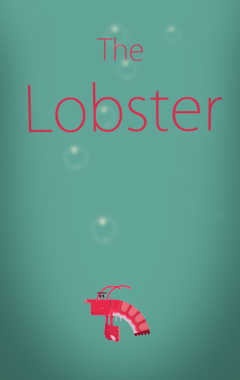 5:00 PM - Saturday, Sept 23rd 2017
The Lobster
IRAN / G
Dir: Erfan Dastournejad
DRAMA PROGRAM 23B
The Lobster is a whimsical animated film, that is also a reminder that climate change is real and danger is imminent without change. With the growing number of natural disasters, and its devastating effects on the life on planet earth, it is hard to downplay humanity's role as residents of earth, and our duty to stop, or at least mitigate, the horrifying results of the global warming.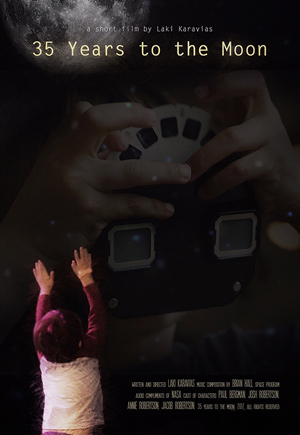 5:00 PM - Saturday, Sept 23rd 2017
35 Years to the Moon
USA / G
Dir: Laki Karavias
DRAMA PROGRAM 23B
This Award Winning festival favorite is a live action family drama that follows a father journey's into grief and joy, as he remembers the life and passing of his son. Starring Jacob Robertson, Annie Robertson, Josh Robertson, and Paul Bergman.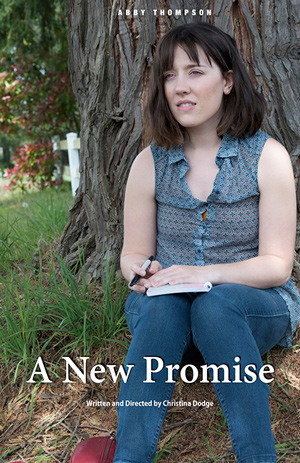 5:00 PM - Saturday, Sept 23rd 2017
A New Promise
USA / G
Dir: Christina Dodge
DRAMA PROGRAM 23B
A New Promise is a coming of age drama about Madelyn, who is at a crossroad in her life. She has planned the next year and a half of her life towards completing her degree, being close to family, and working during this summer. Offered a new job with good pay, travel, and a chance to work in a great city, she decides to follow the chance for experiences and opportunities that she would never have in the small community now called home. But after making a promise to take the job, Madelyn wrestles with the decision to either break that promise, or leave home.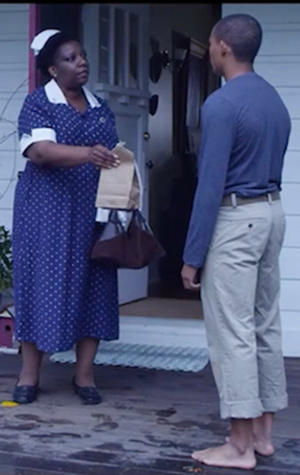 5:00 PM - Saturday, Sept 23rd 2017
Soldier
USA / G
Dir: Bruce Becker
DRAMA PROGRAM 23B
A troubled, bullied young teen whose father has died, now meets a mysterious runaway soldier and forges a deep friendship, that changes his life's trajectory in a single day in Soldier, an LGBT Dramatic short film.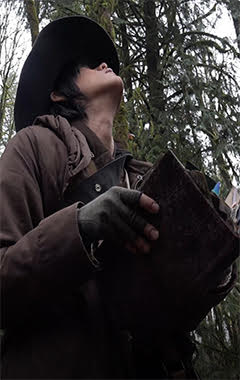 6:00 PM - Saturday, Sept 23rd 2017
Terminal Reflections
USA / PG
Dir: Edward Martin III
AWARD SHORT PROGRAM 23D
In this Science Fiction film, the audience is transported deep into the dreary impenetrable badlands of Pacific Northwest in 2415. Here a lone adventurer seeks her future. But in order to find her future, she must find her past -- and her past may not be what she likes.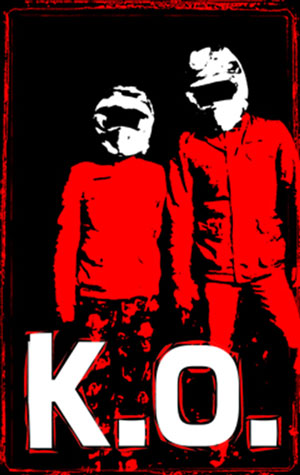 6:00 PM - Saturday, Sept 23rd 2017
K.O.
USA / PG
Dir: Ron Sacdalan
AWARD SHORT PROGRAM 23D
Intrepid lovers motor through the deep forests searching for adventure, but what they find may be more than they can handle. The sight of a distant fire and their unwavering sense of wonder attract the attention of locals with a secret no outsiders would dare to know.
Filmed in the mythical woods of Washington. Featuring music by Coconino Trio, The Decliners, The Famous Haydell Sisters, BoobooVonTronicus, Frank, and Totimoshi.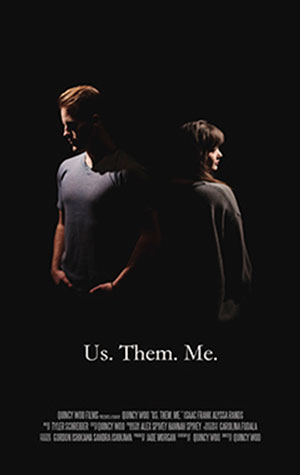 6:00 PM - Saturday, Sept 23rd 2017
Us. Them. Me.
USA / PG
Dir: Quincy Woo
Starring: Isaac Frank and Alyssa Rands
AWARD SHORT PROGRAM 23D
In this dramatic romance, a young couple struggles to make their relationship work as mental issues begin to tear them apart.
As Marie's mental health deteriorates and Jake's psychological problems cause rifts, she begins to pursue alternate forms of love and escape, rekindling a past fling and self-harming. Jake strives to hold on to Marie, but glimpses of her secret rendezvous spark uneasy feelings, and he begins to close himself off from her, as she continues down a path of self-destruction. A heated confrontation triggers the fallout in this seemingly unsustainable relationship.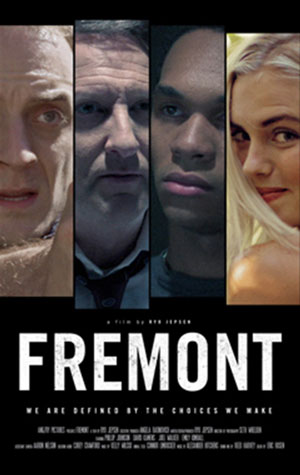 6:00 PM - Saturday, Sept 23rd 2017
FREMONT
USA / PG
Dir: Ryo Jepsen
AWARD SHORT PROGRAM 23D
Inspired by the numerous news headlines, the dramatic film FREMONT examines the repercussions of an exhausted police officer's split-second decision in pursuit of a suspect. In following the suspect's capture, the nature of the crime, and the suspect's role, the profound and unexpected effects on everyone involved in the case are revealed.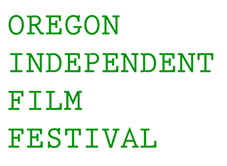 6:45 PM - Saturday, Sept 23rd 2017
Red Carpet Photo Event
Join the festival filmmakers, casts & crews, local press, staff & media photographers, and cinema fans …at the annual Red Carpet Photo Event. To be held at the OIFF Award Ceremony.
//php include "assets/clinton.php"; ?>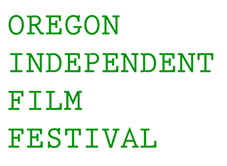 7:00 PM - Saturday, Sept 23rd 2017
Award Ceremony
Cheer on all your favorite Award Winning filmmakers and performers, at the annual OIFF Awards!
The OIFF Award Ceremony is where fans can meet and celebrate with festival creators, at the largest and most legendary event of the festival.
Held each year in Portland, Oregon, this fun-filled evening is the main event in our celebration of the movie theaters and cities of Oregon, and where our festival honors the filmmakers, writers and performers from around the world, who have created the best independent cinema of the past season.
The Award Ceremony often sells out early. Get your tickets soon!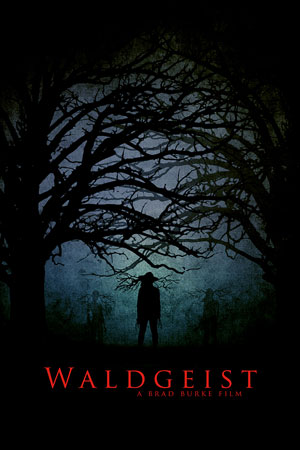 9:00 PM - Saturday, Sept 23rd 2017
Waldgeist
USA / R
Dir: Brad Burke
In Waldgeist, the Oregon Independent Film Festival's Award Winner for Best Horror Feature Film, the spirits of murdered children awaken after a murderers favorite toy (his polaroid camera), is stolen from a police evidence locker. The spirits haunt whoever's hands this camera falls into.
David Grey, the original detective on the children's murder case, works to solve this previously closed case, after the Polaroid camera, ends up in the hands of his own daughter and her friends. Will he be able to stop the haunting before its too late?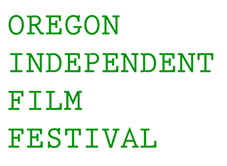 11:00 PM - Saturday, Sept 23rd 2017
After Party
Come mingle with filmmakers and fans at this after-party event.
//php include "assets/clinton.php"; ?>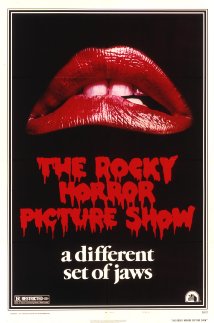 12:00 PM - Saturday, Sept 23rd 2017
Rocky Horror Picture Show
USA
Dir: Jim Sharman
Starring: Tim Curry, Susan Sarandon, and Barry Bostwick
A newly engaged couple have a breakdown in an isolated area and must pay a call to the bizarre residence of Dr. Frank-N-Furter.